W.I.S.E. School of the Prophetic
(Worship, Intercession, Spiritual Warfare, Evangelism)
The Prophetic WISE school, with 3 months of Lecture and 8 weeks of Outreach, equips students through in-depth teaching and experiences in key elements of the Christian life: the prophetic, worship, intercession, spiritual warfare and evangelism. Students receive a biblical understanding in how vital these elements are in every day life and in Christian ministry.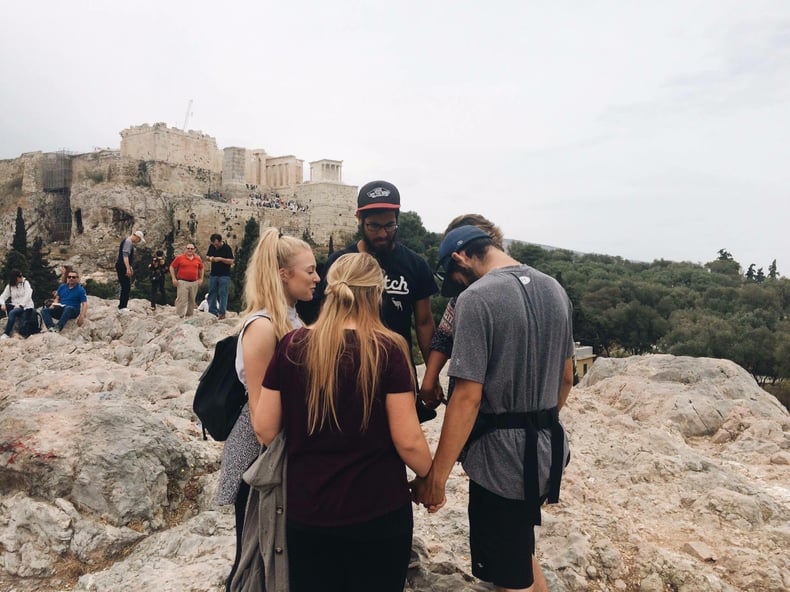 Worship, intercession, spiritual warfare and evangelism in the prophetic are essential for seeing change in all areas of society and the nations. The prophetic WISE school promotes strong relationship and intimacy with the Lord, which allows individuals to see the world as God does. WISE is a school that calls Christians into deep relationship with the Lord, to hear His leading and guidance in every situation.
Our heart is to create an environment where you have an opportunity to explore the depths of God, and to learn the heart of the Father. We want to you find your giftings, as well as learn what tools God has given us to overcome struggles and thrive in relationship with Him.
Jesus said, 'You will do greater things than Me,' we want to understand that more and apply that to our life. One of our goals for our students is to learn to be lead by God's Spirit and express His heart to the people and places we influence.
Desired Outcome of the WISE
Deepen your intimacy with God. Growing in confidence and the ability to hear His voice and communicate His heart and will for people, places, nations and cultures.
Understand how to bring Heaven to Earth and release the Kingdom and will of God in lives, situations, locations, ministries and the planet.
An understanding of the Prophetic and WISE elements in all areas of society and the inspiration to change them all.
Imparting the ability to live the WISE elements in all areas of life. Teaching how work and everything we do is WISE.
An assimilation of the disciplines of Christian life.
To grow in understanding of the enemy and spiritual warfare in all areas of life especially in the church with regards to unity.
To inspire you to believe the Word of God and move out in faith to see freedom, healing and miracles of faith.
Upcoming School
January 3rd - May 24th, 2019
This is a bilingual school – English and Spanish.
Cost
Lecture
$3,500 USD - A Nation
$30,000 MXN - B Nation
$1,250 USD - C Nation
To be paid in full by the 3rd week of lectures
Outreach
$1,200 - $4,000 USD (depending on location)
To be paid in full by the 8th week of lectures for those traveling outside of Mexico, and by the 10th week for those traveling within Mexico.
Please note: all prices are subject to change
Successful completion of a Discipleship Training School is a prerequisite for WISE.
Ready to Apply?