Get Training
The training programs in YWAM Mazatlan offer courses that are accredited through the University of the Nations. Our range of courses equip and challenge people for Christian ministry, throughout the nations and all areas of society, as well as inspiring and cultivating one's relationship with Christ. More than 233 students from 15 nations have participated in these training schools. And, outreach teams have been sent to ten different nations.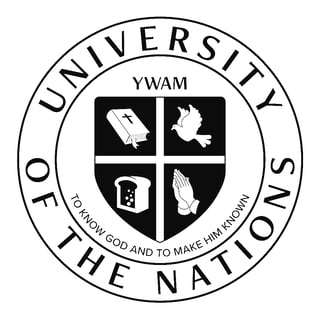 Our training is founded on biblical principles of loving God and others. We provide quality service in missions training and are committed to excellence by applying a biblical standard in all programs. The current training programs offered through YWAM Mazatlan are the Discipleship Training School (DTS), Basic Leadership School (BLS), the Prophetic Worship, Intercession, Spiritual Warfare, and Evangelism School (WISE), Bible School for the Nations (BSN), Art Evangelists School (AES), and our summer youth internship Verano de Fuego (VDF).
Beginning January 2009, YWAM Mexico campuses through the nation are collaborating together in order to offer an Associate of Arts Degree in Missions through the University of the Nations (U of N). This means a student can receive an AA Degree through the U of N without having to leave Mexico. This has been made possible through the efforts of several Youth With A Mission centers each who are offering their particular strength to the program.
We are launching the degree program with dreams of growth in future years to Bachelors and Masters Programs. We are privileged to belong to such a wonderful educational system in YWAM – The University of the Nations. Click here for our 2008 – 2010 Catalogue