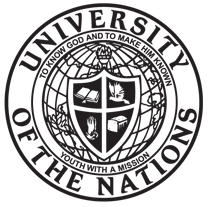 The University of the Nations and YWAM Mazatlan
All of the schools at YWAM Mazatlan are registered with YWAM's university, The University of the Nations. The Discipleship Training School is the entry point to the U of N so once you've completed both Lecture and Outreach Phase of DTS, you're free to apply to any other school within the University of the Nations either in Mazatlan or other U of N locations around the world. While it's not necessary to complete schools for degree credit, the U of N offers many different options to attain your educational goals: Associate's, Bachelor's and Master's degrees.
The University of the Nations is a unique school because:
U of N is a university for missions. It gives equal credibility to professions, unreached people groups, and geographic as domains needing the Good News of Jesus Christ.
U of N's seven colleges is designed to bring God's truth and hope to the seven most influential areas of society. These colleges include: the College of Christian Ministries, the College of Communication, the College of Counseling and Health Care, the College of Education, the College of Humanities and International Studies, the College of the Arts, and the College of Science and Technology.
Your fellow students may come from any country, any race, may be of any age, but will share your desire to follow Christ. Families can often study at the same location.
U of N offers courses in 70 languages, many in bilingual settings.
You are nurtured as a whole person, not just as a head to be filled with information. You learn in a discipling environment, where growth in character and walking in the ways of the Lord are fundamental.
You study only one subject at a time in a 12 week modular system, each approached from a Christian perspective. One U of N course may be equivalent to several other university courses.
The university encourages and trains the young as well as the more experienced, who are considering a new career to serve the world for Christ's sake.
Most courses offer a variety of guest instructors and professionals, teaching in their area of expertise.
Theory and "hands on" practice are blended, both in courses as well as on outreaches, field assignments, and internships, emphasizing service now, rather than after two or four years of study .
Student costs are kept reasonable by having an all volunteer faculty, staff, and administration.
U of N promotes educational justice by opening educational opportunities for students from the 2/3 world.
If you would like further information about schools at YWAM Mazatlan or the University of the Nations, please contact our registrar at schools@ywammazatlan.com or visit the University of the Nations website.